Park bench, garden bench, foundry, rubbish, bike stands. Press Like!
Przedsiębiorstwo Alberts Sp. z o.o.,
ul. Leszczynska 4f,
64-113
Osieczna, woj. wielkopolskie, Poland
tel. +48
65 520-93-16
,
fax. +48 65 520-93-49,
email
Benches with profiles of cast iron.
Our company has the exclusive right to distribute to most of the models of benches.
Benches on the profiles of ordinary steel and stainless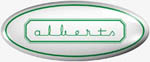 Przedsiębiorstwo Alberts Sp. z o.o., ul. Leszczyńska 4f, 64-113 Osieczna, woj. wielkopolskie, Polska, tel. +48 65 520-93-16, fax. +48 65 520-93-49